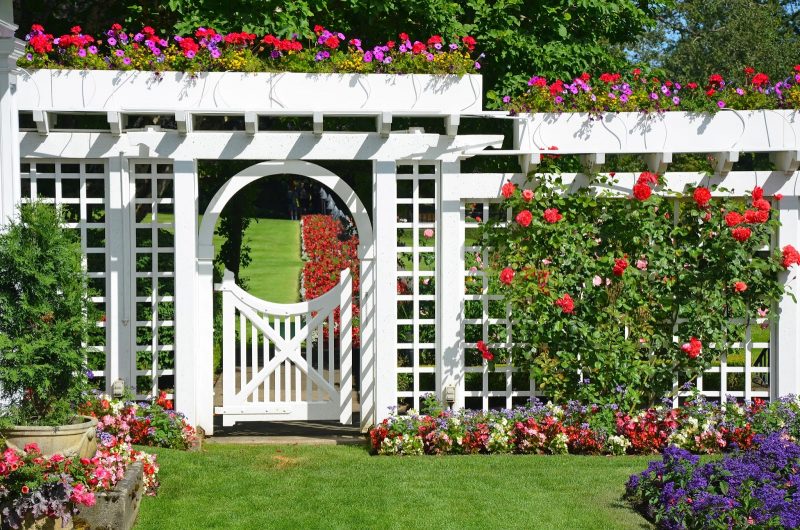 Hello and welcome to the Garden Outline photo gallery of fence planters. Below you will find a summary of the benefits, main options and some design ideas we handpicked for you along with beautiful photos. Enjoy!

What are the benefits of fence planters?
Adds aesthetic appeal to a fence
Strategic partners to your privacy
Variety of planters to beautifully complement your fence structure and style
Elevates garden to eye level
Good way to maximize vertical space
Can be DIY or custom made

What are the main options for fence planters?
Types: plastic/resin/terracotta window box, hanging basket, pot, concrete planter, built-in iron baskets, crate, built-in metal/wood box, pallet, bowl, repurposed shelf, shoe organizer
Shapes: rectangular, circular, half circle
Location: secured on top of fence, attached with decorative bracket, on accent wall

What follows are beautiful photos of fence planters along with ideas we thought may be of interest to you. If you are interested in more planter ideas, have a look at our Planter Ideas photo gallery. If you're interested in fence ideas, try Fence Designs and Ideas and White Fence Ideas. Enjoy and happy home decorating!

1. Living Wall
Points of Interest ● 9-planter box living walls ● chicken wire used as trellis ● wooden pallet wall ● natural timber table ● divider made from mismatched salvaged wood panels ● planters made from repurposed containers
2. Wall Pockets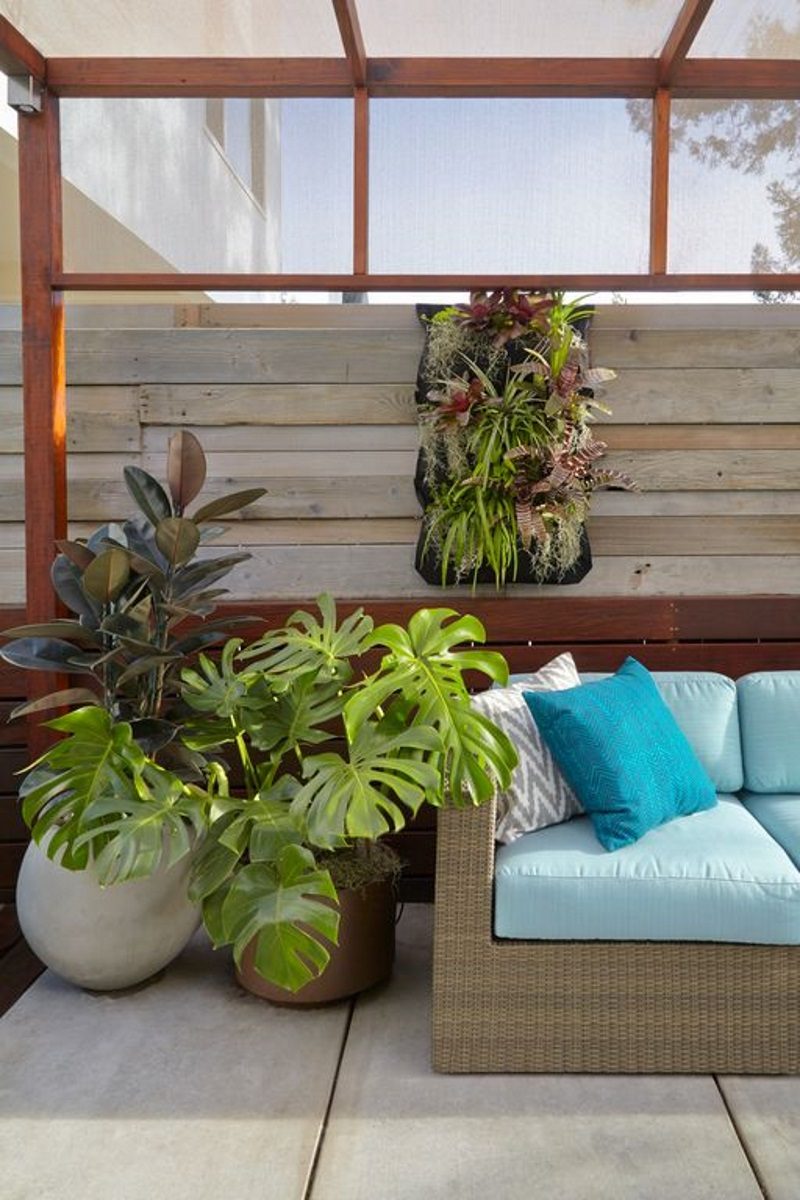 Points of Interest ● acrylic wall pocket vertical garden ● bromeliads ● stamped cement floor ● horizontal wood plank security fence ● screen-top pergola in darker stain calling back copper planter
3. Twin Planters
Points of Interest ● twin planter baskets with white and pink perennials ● simple iron basket holder brackets ● wooden vertical plank fence ● smiley metal sun wall decor ● coleus plant
4. Vertical Herbs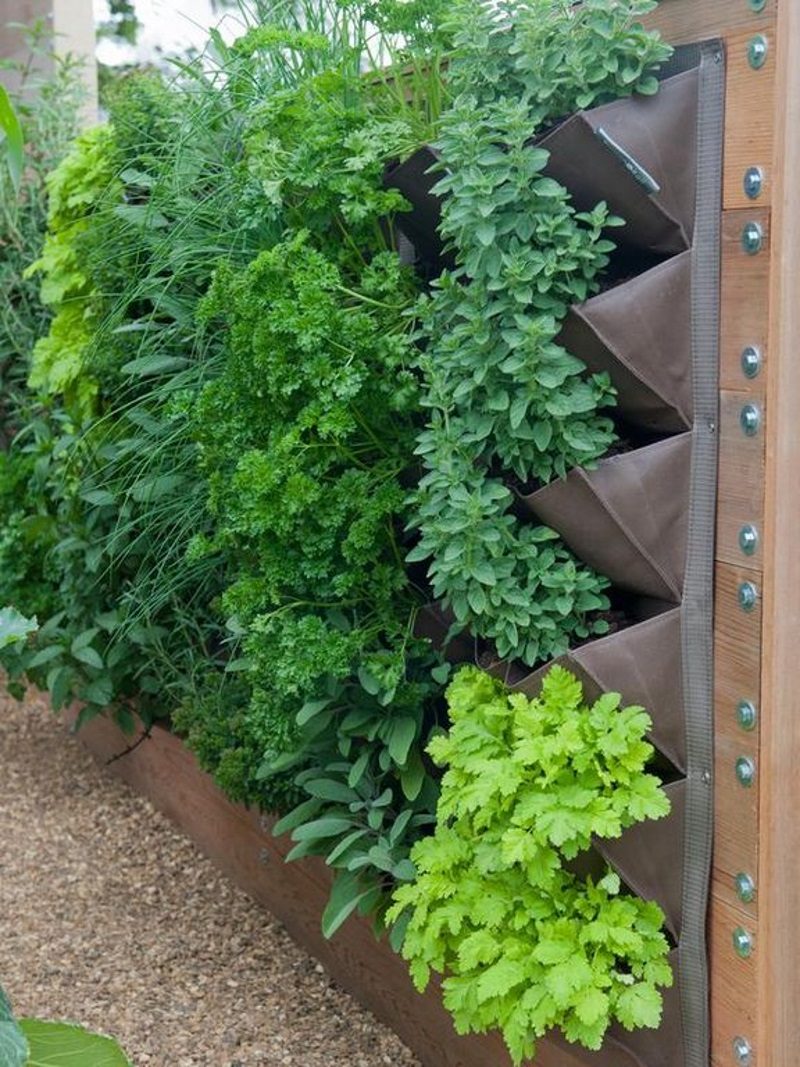 Points of Interest ● shoe organizer repurposed as vertical planter ● healthy herb garden ● pea gravel garden ground cover ● horizontal wooden plank fence ● hex screws and washers
5. Row of Pot Holders
Points of Interest ● banded terracotta planters ● row of fence-mounted flower pot rings ● DIY painted wooden picket fence with French gothic points
6. Garden Mount
Points of Interest ● rusted finish vertical custom garden wall ● variety in shapes and colors of succulent plants ● white pea gravel parterre ● floor directional lights ● low stucco fence with seating
7. Narrow Window Box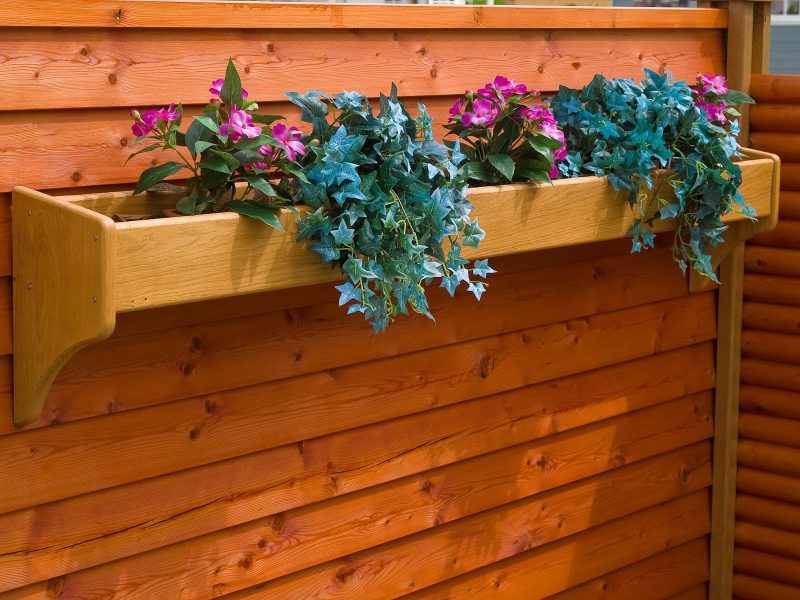 Points of Interest ● narrow wooden flower box in stain back fence corner● hardwood horizontal lap siding ● stained bamboo slat fence ● english ivy hedera helix plants
8. Shelf and Vines
Points of Interest ● built-in painted wooden shelf ● white ceramic vases ● vine covered fence ● decorative flowers ● multi-colored vintage vases
9. Red Wood
Points of Interest ● half hexagonal mounted wooden planters in a hand-painted vintage red color ● DIY white fence with assortment of points ● above fence built-in wooden planter
10. Recessed Fence Planters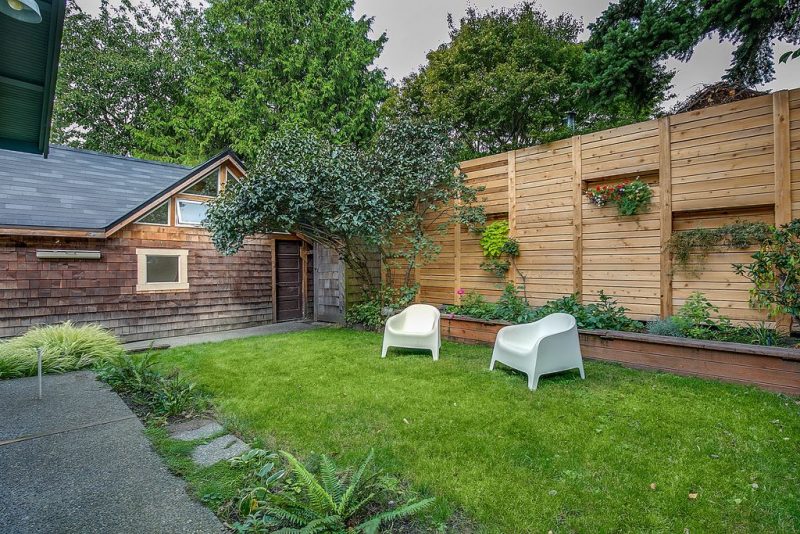 Points of Interest ● recessed planter panels on fence ● raised wooden beds ● tall horizontal plank privacy fence ● aged wooden shingle siding ● slate shingle roof ● resin garden chairs
11. Hanging Iron Basket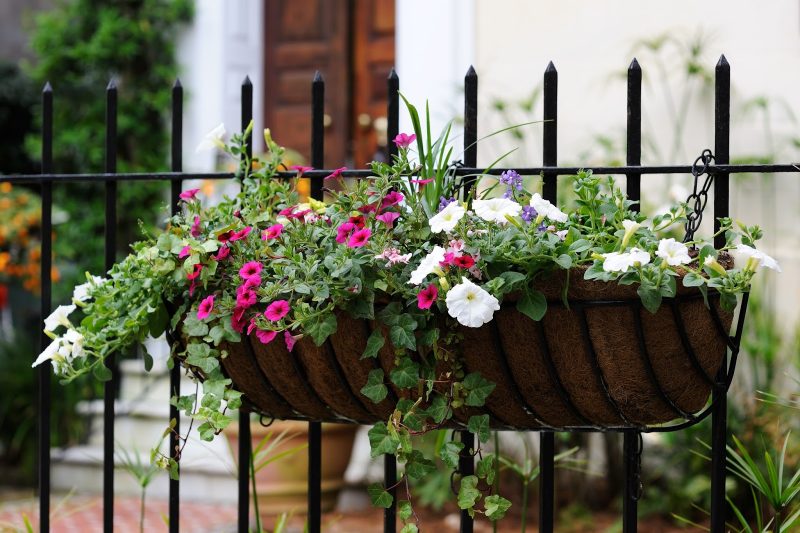 Points of Interest ● wrought iron hanging planter basket ● iron fence with simple arrow points ● white and purple forget-me-nots ● custom wooden tri-panel French doors
12. Shadowbox
Points of Interest ● wrought iron fleur-de-lys open shelf repurposed as mini planter holder ● shadow box fence with black newel posts ● pagoda-designed candle lanterns ● wind chimes
13. Garden Ledge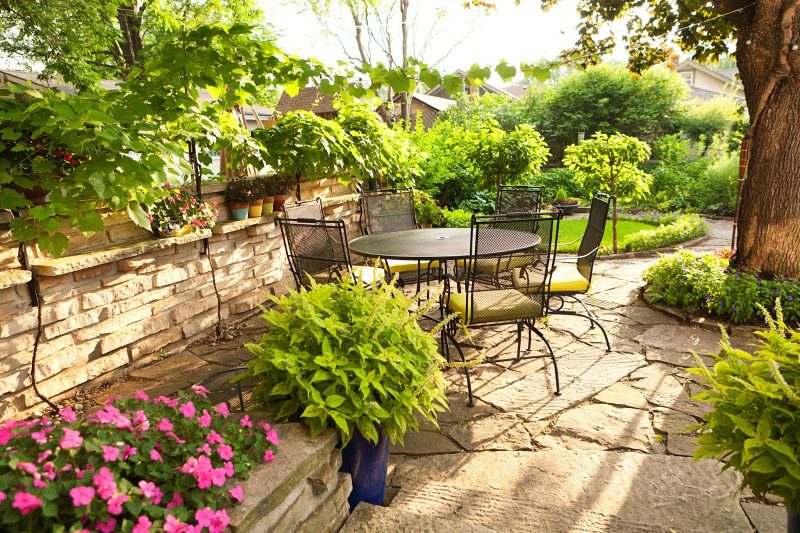 Points of Interest ● stone veneer fence with planter ledge ● multi-color painted mini pots ● raised bed with impatiens ● blue ceramic pot ● tiki torch
14. Glass Floor Panels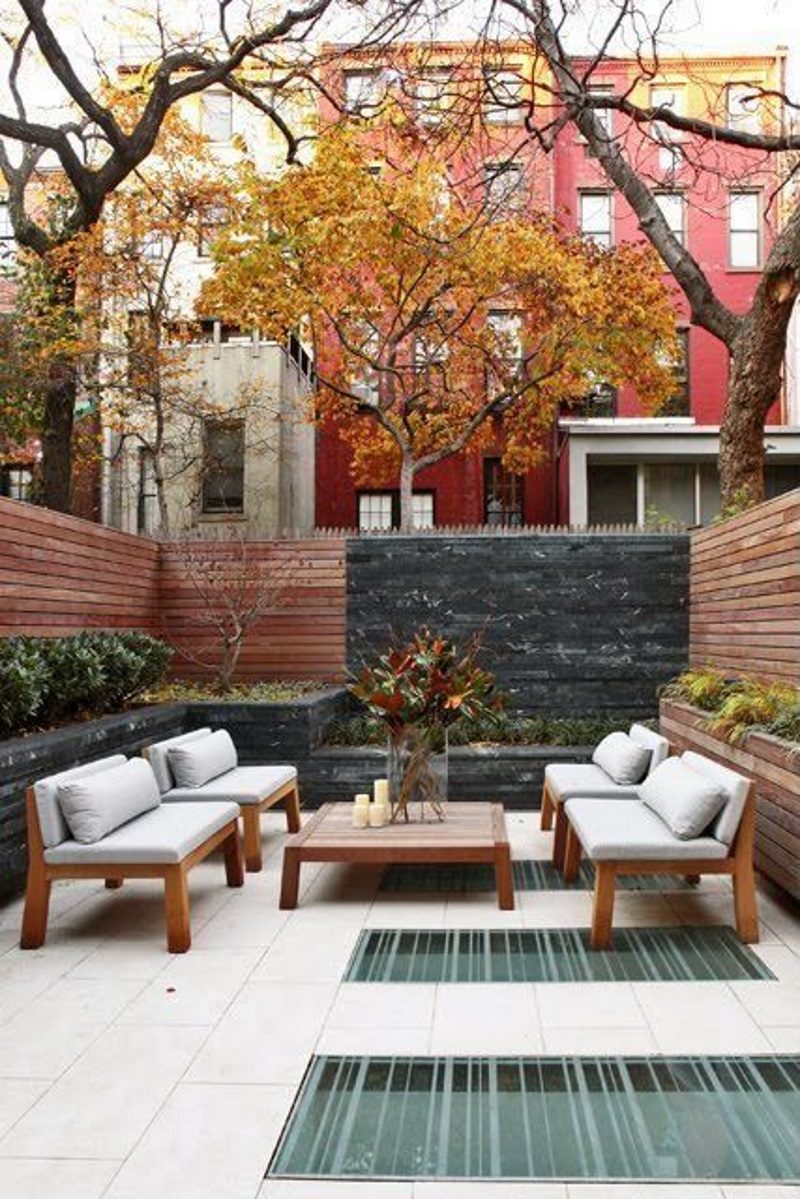 Points of Interest ● multi-level raised beds ● plexiglass floor panel accents ● painted accent wall ● custom wood chairs and table ● tall rectangular glass vase
15. Barrel Covers
Points of Interest ● resin flower boxes ● wooden plant riser ● matching terracotta jar planters ● natural wood convex-designed fence ● large barrel covers used for additional privacy
16. Pretty Pansies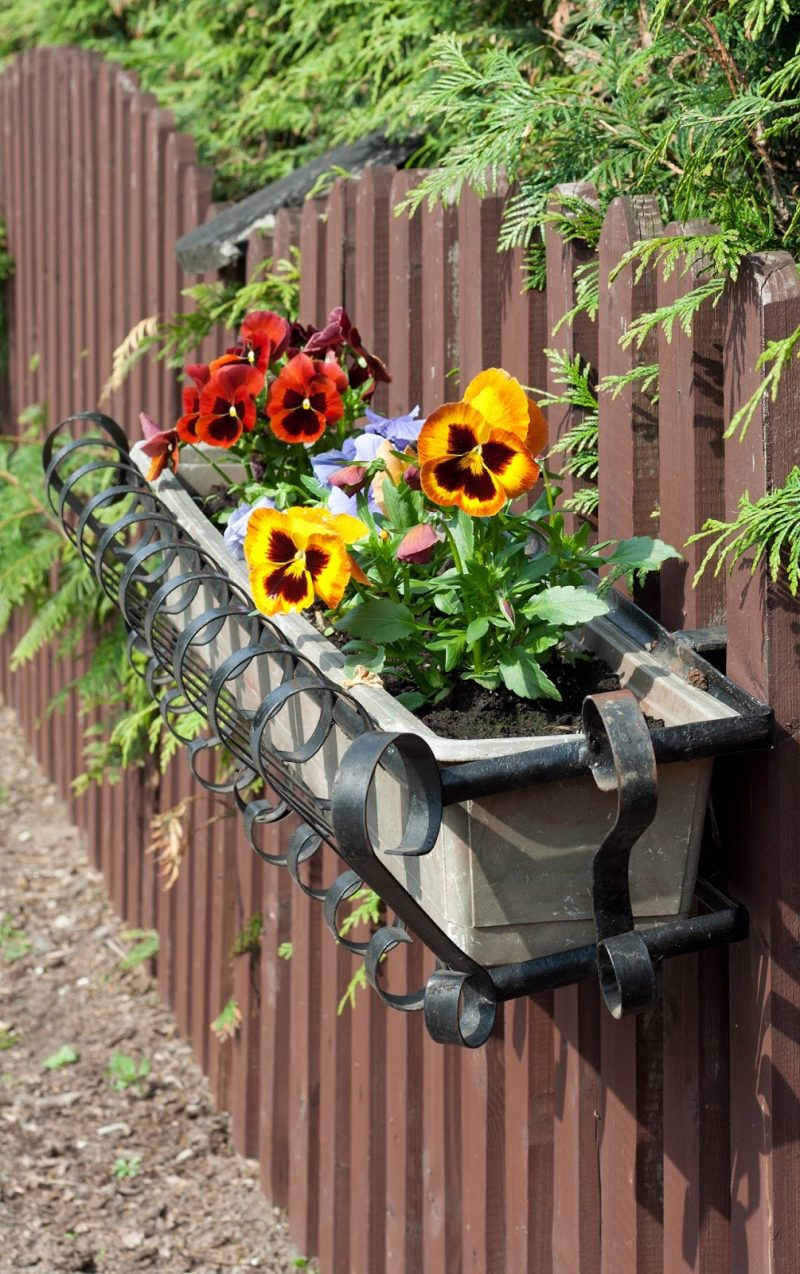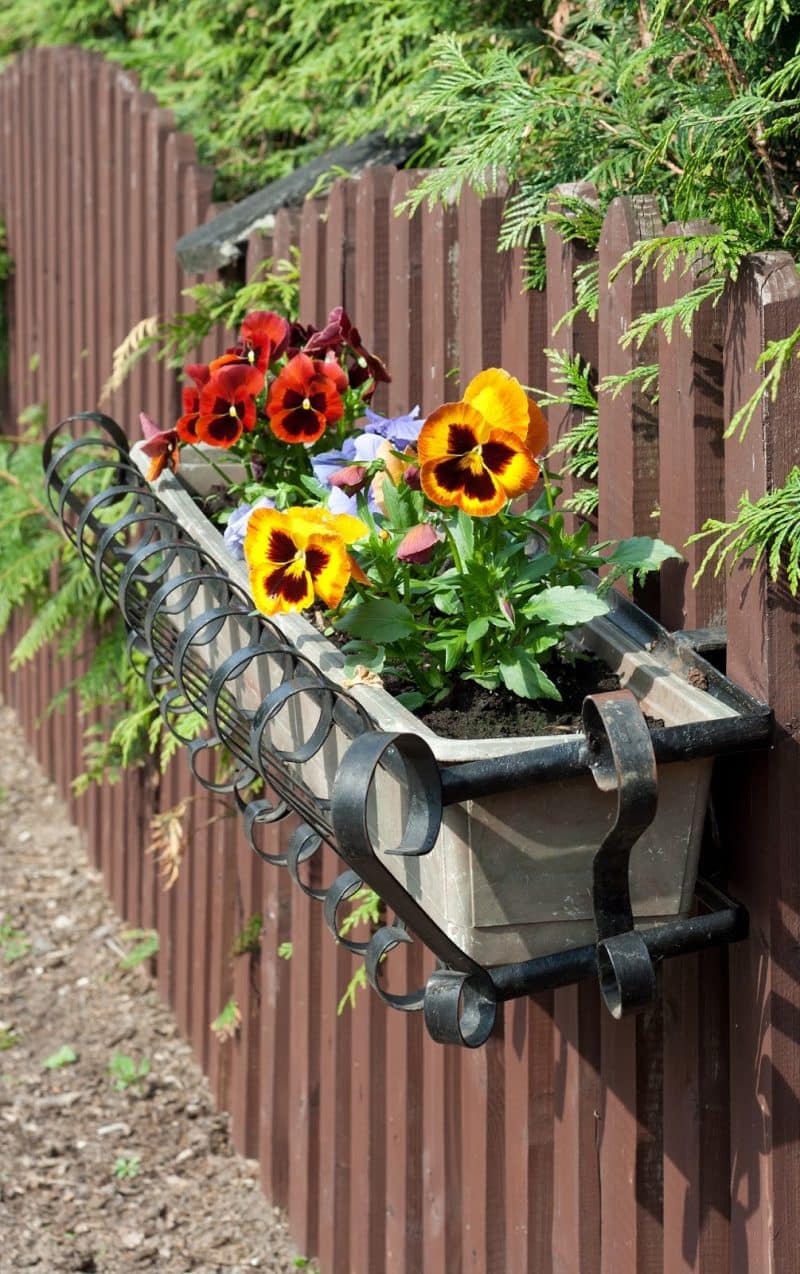 Points of Interest ● hammered vintage iron window box holder ● yellow and orange pansy flowers ● stained picket fence with regular points ● plastic window box
17. Pots of Roses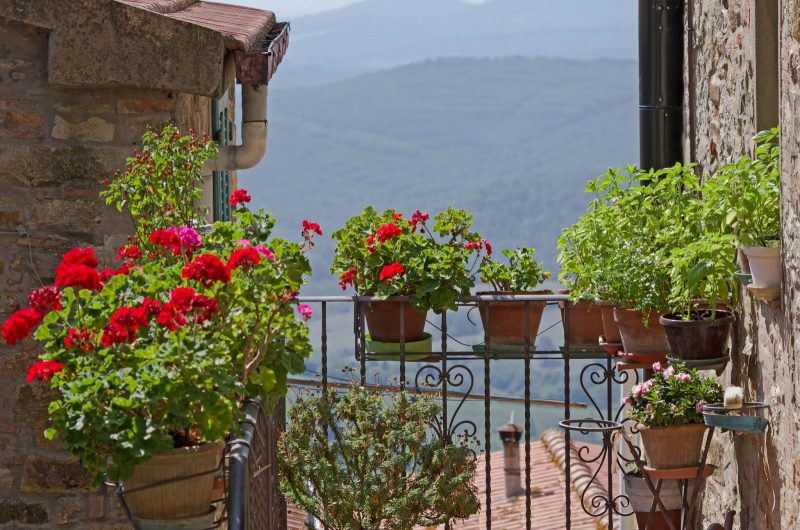 Points of Interest ● iron hanging flower pot holders ● multi-pot pot holder stand ● wrought iron balcony railing with swirl design ● pots on window sill ● wall shelf ● terra cotta pots
18. Young Bamboo
Points of Interest ● young bamboo plants ● concrete tall plant troughs ● built-in stone bench ● thin and tall glazed speckled planter ● dash stucco fence
19. Lattice Wood Panels
Points of Interest ● natural and white scalloped resin pots ● lattice wood panels ● porcelain square tile accent wall ● wrought iron hanging basket ● variety of crawling plants and vines
20. Raised Wooden Beds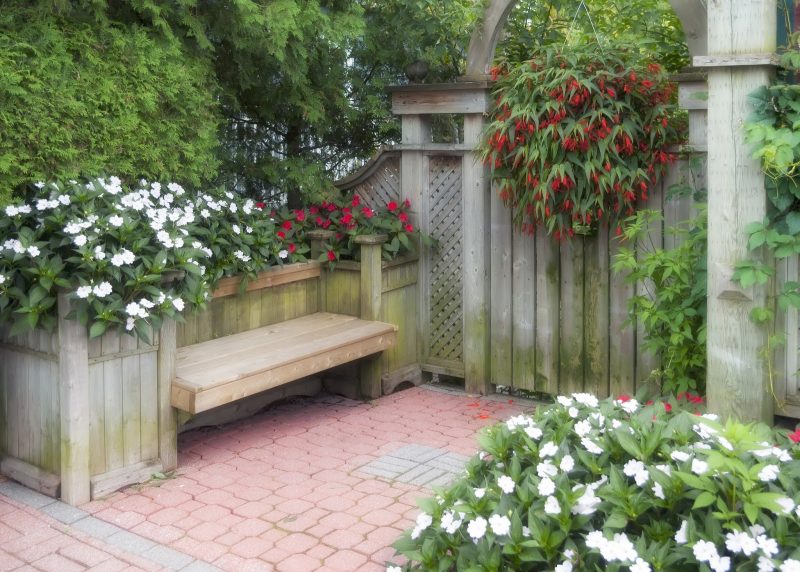 Points of Interest ● red Bolivian begonia plant ● raised wooden garden bed ● built-in bench ● wooden fence with arch and lattice details ● brick and cement pavers
21. Kaleidoscope Bowl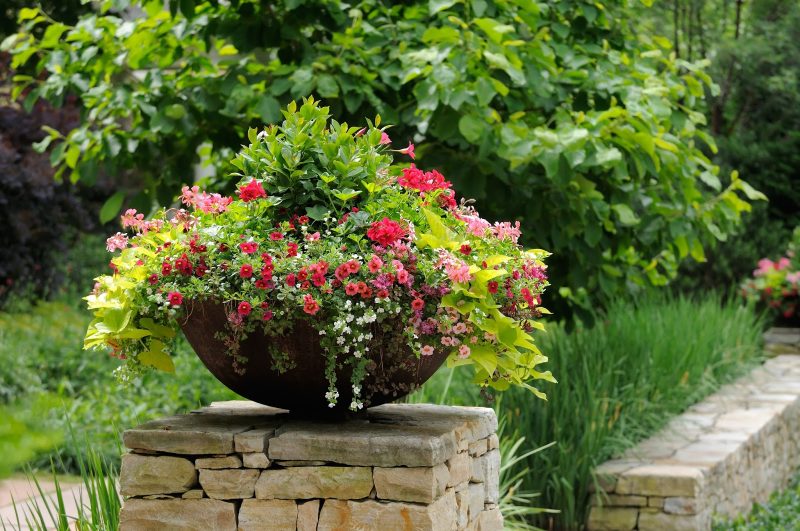 Points of Interest ● brass bowl planter ● stone fence column ● grass bordering low fence ● low stacked stone fence ● kaleidoscope of colors from perennial plants and flowers in bowl
22. Private Property
Points of Interest ● wooden ranch rail fence ● upcycled wine barrel planter ● low bowl terracotta pot ● private property wood stake and green sign
23. Wild Violet
Points of Interest ● inside fence planters with indigo petunia spilling over iron railing ● brick fence matching home facade with decorative wrought iron fence top matching
24. DIY Pallet Planter
Points of Interest ● hardwood solid board privacy fence ● DIY 3-panel wood pallet container garden ● vintage patio warmer ● bird feeder
25. Painted Zinc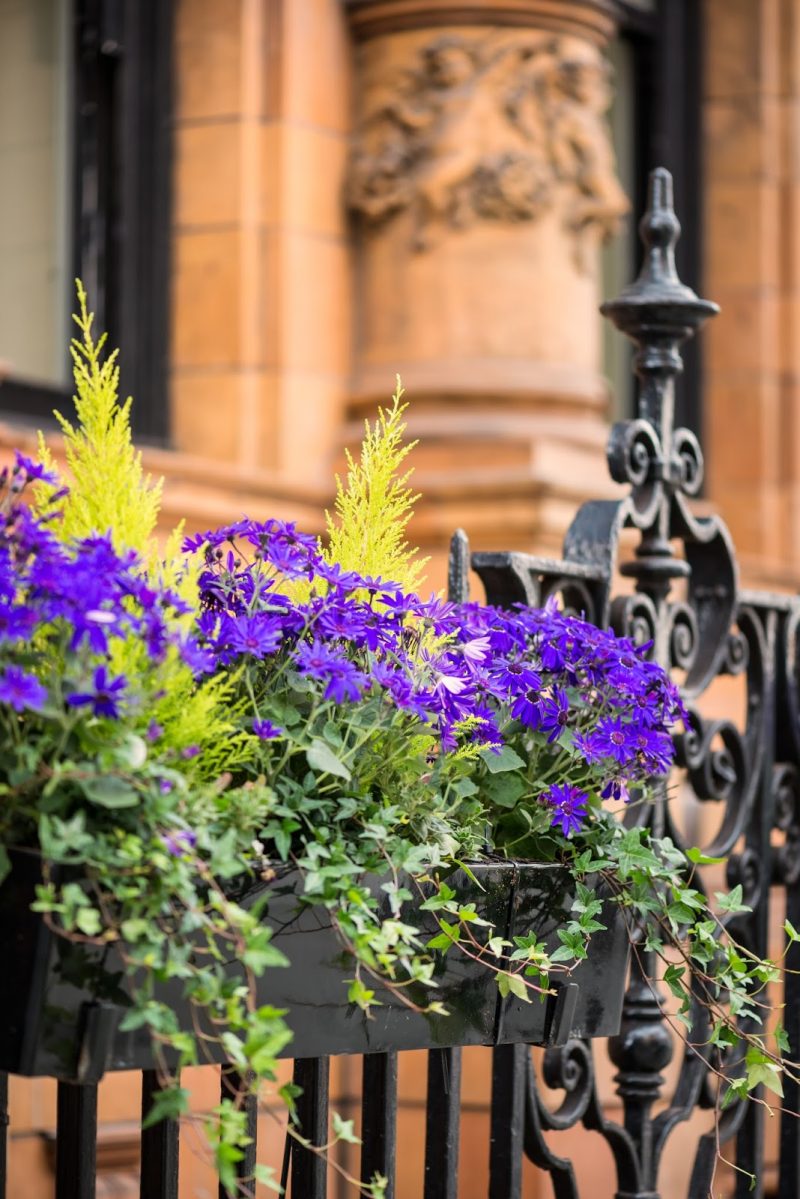 Points of Interest ● glossy painted zinc rectangular planter ● hammered iron fence with decorative swirls and cardinal top ● young conifer and purple daisies
26. Pink Daisies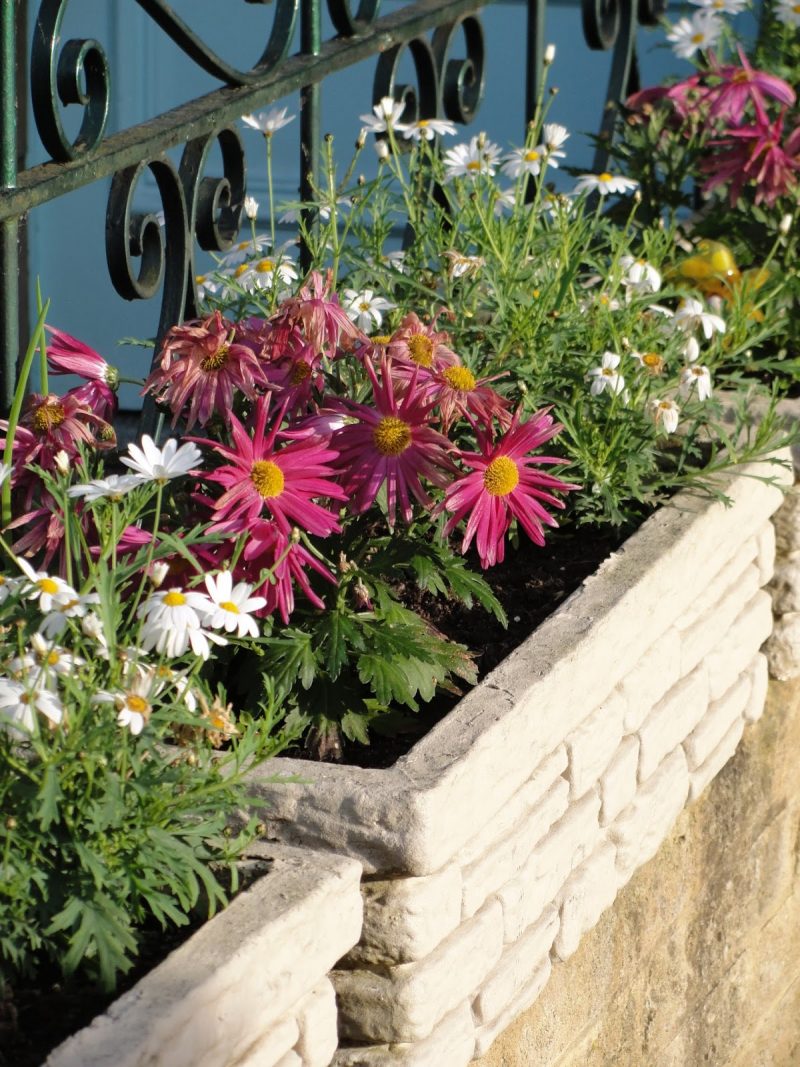 Points of Interest ● pair of painted concrete planters with brick-like pattern ● low stone wall ● forest green iron fence ● pink and white daisies
27. Thatched Fence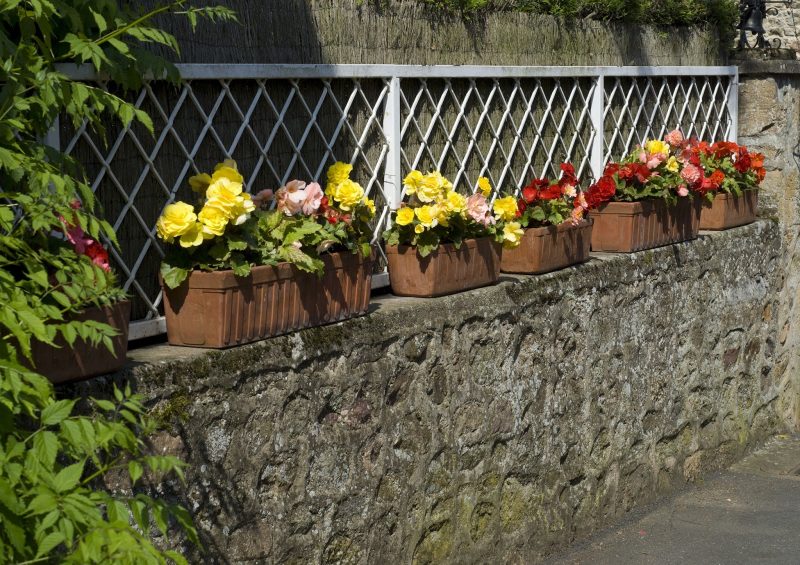 Points of Interest ● row of terracotta venetian flower boxes ● mortared stone fence ● white iron lattice top fence ● thatched privacy screen ● vintage bell